The year of Teenovator – the program which encourages a business mindset in the active young people between the age of 16 and 18, was completed with an emotional Final competition on June 11. Held in two locations with live connection – in Varna and in Sofia Tech Park, the teenagers presented 20 startup ideas, focused on the improvement of life and solving everyday problems. Marin Iliev from Vitosha Venture Partners, Peter Tsachev from LAUNCHub Ventures and Daniel Lorer from Brightcap Ventures were part of the jury.
1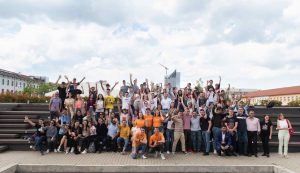 00 students from Sofia, Varna, Burgas, Vratsa, Panagyurishte and Dobrich reached the finals. They worked in teams throughout the full school year with an overall of 30 mentors – entrepreneurs and representatives of the startup ecosystem in Bulgaria. Most of the ideas were generated during the Ideas Weekend in February 2021, when the teams which reached the Finals were first formed.
The first place went to the ICEPRO startup – an innovative protein ice-cream without sugar, targeting fitness and workout lovers. The second place went to Safe Peak – an app for quick localization of people lost in the mountains. The application sends notifications to mountain tourists about extreme situations and weather conditions; in addition, it provides maps with routes classified by level of difficulty and in case of emergency sends information about the location of the person in danger directly to the Mountain Rescue Service. The third award went to students from Varna for their Find Trainee idea – a website, which helps young people to find their dream job and connects them to companies providing internships. The website also facilitates the process of filling in the application documentation.
In the fall of 2021, the fourth edition of Teennovator will be launched, with the goal of doubling the number of students and cities.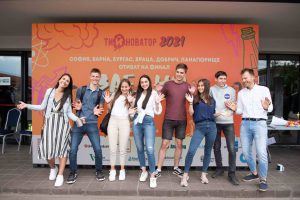 Teenovator is implemented with the support of the Bulgarian Entrepreneurship Center (BEC) and America for Bulgaria Foundation. Teenovator's super partners are UniCredit Bulbank and Kaufland. Partners of the event are PhoneArena, Ardes.bg, Sofia Tech Park, Domino's Pizza, Vitosha Venture Partners, LAUNCHub Ventures, Brightcap Ventures, Business Event Aids, Naicoms Ltd.