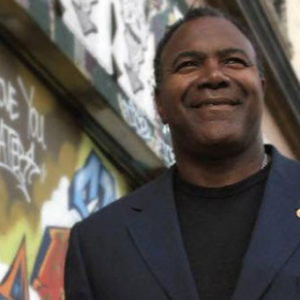 On April 13th, 2021, one of the star-mentors of the Bulgarian Entrepreneurship Center (BEC), Dr. Jamie Williams, presented his lecture on Teamwork Strategy in front of alumni of the American University in Bulgaria (AUBG).
He was invited by the board of the AUBG Alumni Association (AAA), of which BEC's administrative director, Ms. Valya Nadova, is a member. She was instrumental in facilitating the event, which was held online. It was attended by recent graduates of the university, who now work in different industries and hold key management positions.
Dr. Williams emphasized the importance of building good teams and choosing the right leaders. The objective of the Teamwork Strategy event was to gain insight into a number of team-building approaches that will save time, money and effort, for developing and growing teams that work efficiently together towards a common goal. He gave insight on some of the following issues:
· Discover the importance of dependence and independence, and how that affects the goal-achieving ability of a team.
· Develop talent by looking inward, outward and forward with individual team members.
· Identify key stakeholders in talent management and how to ensure that they are engaged in building successful teams and their goal-achieving effort.
· Understand the definition of design thinking for flexibility in team strategy.
· And, learn how to create real-time "flow" as a team in chaos and uncertainty.
Dr. Jamie Williams is a renowned lecturer and athlete. After becoming an All-American Football and Basketball player at Nebraska University, he played professional football and earned an NFL XXIV Super Bowl ring with the San Francisco 49ers. Following football, Dr. Williams embarked on a career that included work in the film industry as a writer, director, screenwriter and actor. Jamie is most known for his role as a writer, technical director and actor in Oliver Stone's Any Given Sunday. Along the way, he achieved both a Master's Degree in Mass Communication and a Doctorate Degree in Education and Leadership. Jamie's startup, Ymotion, creates everything from commercials, graphic design, music videos and web development to illustration/animation and social media presence. All of its "creatives" have degrees in Fine Art, and its clients mostly represent Fortune 500 companies. Joining BEC's April 2017 trip to Bulgaria, Jamie's talks will target young people who believe that their future can be something other than a predictable path, and that teamwork is the most important platform from which to launch entrepreneurial success.