American financier and founder of the Foundation Bulgarian Entrepreneurship Center – Larry Bihel made an emotional welcoming speech at the final competition of the Teenovator program for young entrepreneurs. It took place on May 14, 2022 in Sofia Tech Park with patron of the event Maria Gabriel, European Commissioner for Innovation, Research, Culture, Education and Youth. Mr. Biehl looked back on the meaning of life: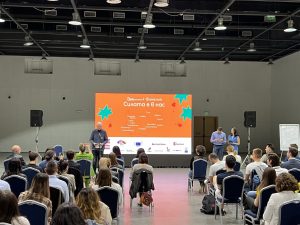 " I am alive, but is it more important to survive or to live your live fully? It is not important how long you live, but what is your goal and what have you achieved. At the age of 76, after a global pandemic, I though on how to continue living in the most meaningful way. For me that would be meeting people, participate and do good things."
He wished the participants in Teenovator to not be afraid to take risks and to leave their mark.
"You inspire me to live my life! Thank you and your mentors! Good luck!" ended Mr. Biehl.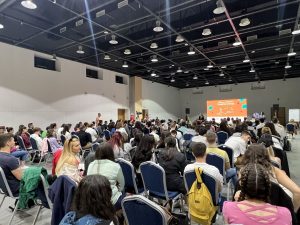 The program for young entrepreneurs started in 2018 and was supported by BEC. In the fourth edition 420 students from 30 towns, 24 clubs, 41 teams and 50 mentors participated. They presented ideas in front of a jury of successful entrepreneurs, VC funds, partners of the program and media. .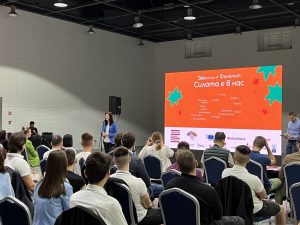 In her words to the students, Maria Gabriel pointed out the following: "Teenovator means three things- that is an adventure in which young people find themselves, it is an experience, which they gain and it is a vision for a better future, for problem solving." Mrs. Gabriel shared that a new wave of innovation is coming, which will become reality by the hands of the new generation: "2022 is European year of youth and I hope for the Teenovator program to spread across whole Europe.