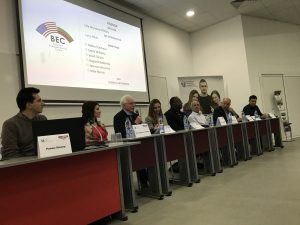 Master of Entrepreneurship Program
Dear Mr/Mrs,
We are very excited to inform you about our new "Master of Entrepreneurship" program starting in October 2018.
The program is in partnership with the Bulgarian Entrepreneurship Center (BEC), InterCulture Foundation (of the American financial advisor and investment manager Larry Biehl) and Varna Free University (VFU).
Lecturers include professors, mentors and entrepreneurs from Silicon Valley (you can find more about them on: http://www.vfu.bg/novini/_58ef74931210f0)
30 scholarships will be awarded to select applicants by successful businessmen and entrepreneurs from the Silicon Valley.
The program is designed for candidates with strong motivation and interest in the field of entrepreneurship, innovation and development of new businesses.
The training focuses on:
Negotiations and soft skills;
Financing and business development;
Business project management;
Starting and running entrepreneurship venture
Social entrepreneurship and innovation;
We highly appreciate your help promoting the program among suitable and motivated candidates.
This blended, 2 semester Master program is entirely in English. For application please visit our microsite – http://www.vfu.bg/entr/
Best regards,
Master of Entrepreneurship Team
email entrepreneurship@vfu.bg, office@foundationbec.org
Telephone +35970033917
***
Leading Bulgarian professors specialized "Design thinking" at Stanford University, California
"University Innovation Fellows" (UIF), an innovations training program, was presented in Bulgaria in May 2018. The program is part of the Stanford Design School (or d.school), California.
Lecturers and students from Sofia University "St. Kliment Ohridski", Varna Free University "Chernorizets Hrabar" and the University of Economics – Varna, were selected by the Bulgarian Entrepreneurship Center (BEC).
The first group of lecturers left on July 14th to develop their leadership skills and creativity, participating in the project "Teaching and learning studio". Among them were Associate Professor Eleonora Tankova, PhD (Varna Free University), Leona Aslanova (Sofia University) and Stanimir Andonov (University of Economics – Varna).
The goal of the training was the sharing of experience and ideas, as well as change of attitudes among lecturers and students. They were introduced to new methods for increasing students' creativity and participation within the institutions they study. Students will acquire skills, related to self-organization in clubs and will gain leadership skills and useful contacts.
Stanford University is an innovations leader. This is where the careers of many famous people started: Elon Musk (Tesla), Marissa Mayer (Yahoo), Reed Hastings (Netflix), Evan Spiegel (Snapchat), to name just a few. The UIF program partners with the Hasso Plattner Institute of Design, Stanford, and is financed by The National Science Foundation, a US government foundation.
Biographies of the 3 professors, participating in the program: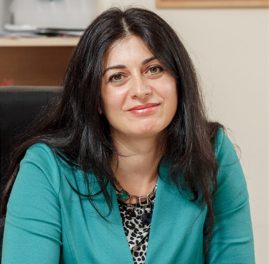 Eleonora Tankova
Associate professor Eleonora Tankova, PhD, is a doctor of economics and an associate professor in Globalization of Development. Since 2013 she has been the Dean of the International Economy and Administration faculty of the Varna Free University "Chernorizets Hrabar". She is certified under the international program for teaching in business schools, International Faculty Program (IESE), Barcelona, Spain. She has years of experience as an expert in projects aiming to perfect the university entrepreneurship and innovation infrastructure.
She actively participated in the development and launch of the first ever Master's program in Entrepreneurship at the Varna Free University, jointly organized with BEC and the Interculture Foundation, USA.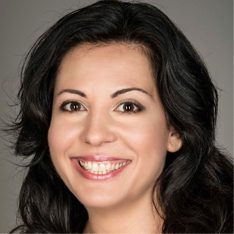 Leona Aslanova
Leona Aslanova is an innovations expert and consultant with more than 15 years of professional experience. She is the founder of Innovation Starter, the first specialized innovations agency in Bulgaria, of the innovations forum Innovation Explorer in partnership with Capital and of Innovations Academy – the largest public-private educational partnership in Bulgaria – jointly with the leading Bulgarian universities. Before that she worked as Partner Relationship Manager at Mobiltel, Sales Manager at Investor.bg, Customer Connection Director at Network Media, Marketing Manager at M3 Communications Group Ltd. She graduated from Sofia University "St. Kliment Ohridski" with excellence, gaining her Bachelor's degree in Bulgarian Philology and Master's degree in Literary Theory, she did Business Innovations in Vienna at TAG Business School and the mini MBA program of PWC's Academy. Currently she is a PhD student at the Economic Management Faculty of Sofia University "St. Kliment Ohridski" under the guidance of Professor Tsvetan Davidkov, Entrepreneurship Department, Business Administration profile.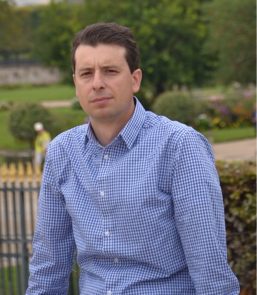 Stanimir Andonov
Stanimir Andonov is an economist, market analyst and marketing expert. He graduated from the University of Economics – Varna, and holds a Master's degree. He has lectured on marketing at New Bulgarian University, University of National and World Economy and University of Library Studies and Information Technologies. Currently he is a permanently appointed lecturer at the University of Economics – Varna, where he conducts research on consumers' attitudes and behavior. He is also involved with insurance companies and is the author of numerous articles on the same topics. He is the founder of Neuromarketing Bulgaria – a specialized agency which studies the influence of products advertised on TV.
***
Leading lectors from Silicon Valley presented new educational programmes in Sofia and Varna!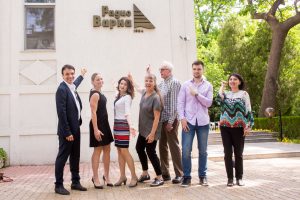 Between 28th of May and 6th of June Bulgaria once again became the subject of interest from leading American lectors. They presented the "MOBI" (My Own Business Initiative) educational programme in entrepreneurship of the prestigious "Santa Clara" University, California and held lectures in universities in Varna and Sofia. A partnership contract was signed as well, with Varna Free University "Chernorizets Hrabar" in order to start a joint Master's programme in entrepreneurship. The visit was realized through the "Bulgarian Entrepreneurship Center" Foundation. Some of the guests were:
Larry Biehl
Larry Biehl is a financial advisor and an investment manager with more than 50 years of experience, working with technological companies from the Silicon Valley. He was also engaged in assets management, management of private finances of technology entrepreneurs, branding and marketing of non-profit companies and non-governmental organizations. Author of a Finance manual and has publications in prestigious economics editions. He has held lectures on the topic of "financial management" in many universities. He stands by the assertions that: "People should be remembered for the way they have spent their money, and not by how they have earned it", "How they have transformed their wealth into importance and how their success has contributed to something that is significant and good for society". Larry is a Stanford University graduate with the major in English Literature and is a Master in Finance. He is interested in Country music and the culture of the ancient Native American population. He is the founder of the InterCulture Foundation, which is assisting Indian reservations and the Cowboy Music and Poetry Festival in Nevada. Larry loves Bulgaria and has visited our country six times during the last 4 years, bringing with him a group of interesting mentors from various fields. At his Institute in March 2018 a branch of his foundation, called "Bulgarian Entrepreneurship Center" (BEC), was established in Bulgaria. Larry's aim in relation to the forthcoming visit is to popularize a new MOBI training programme of Santa Clara University, as well as to present interesting, successful people, who are to motivate and stimulate entrepreneurship in Bulgaria. BEC will give the MOBI programme free of charge to universities and non-governmental organizations.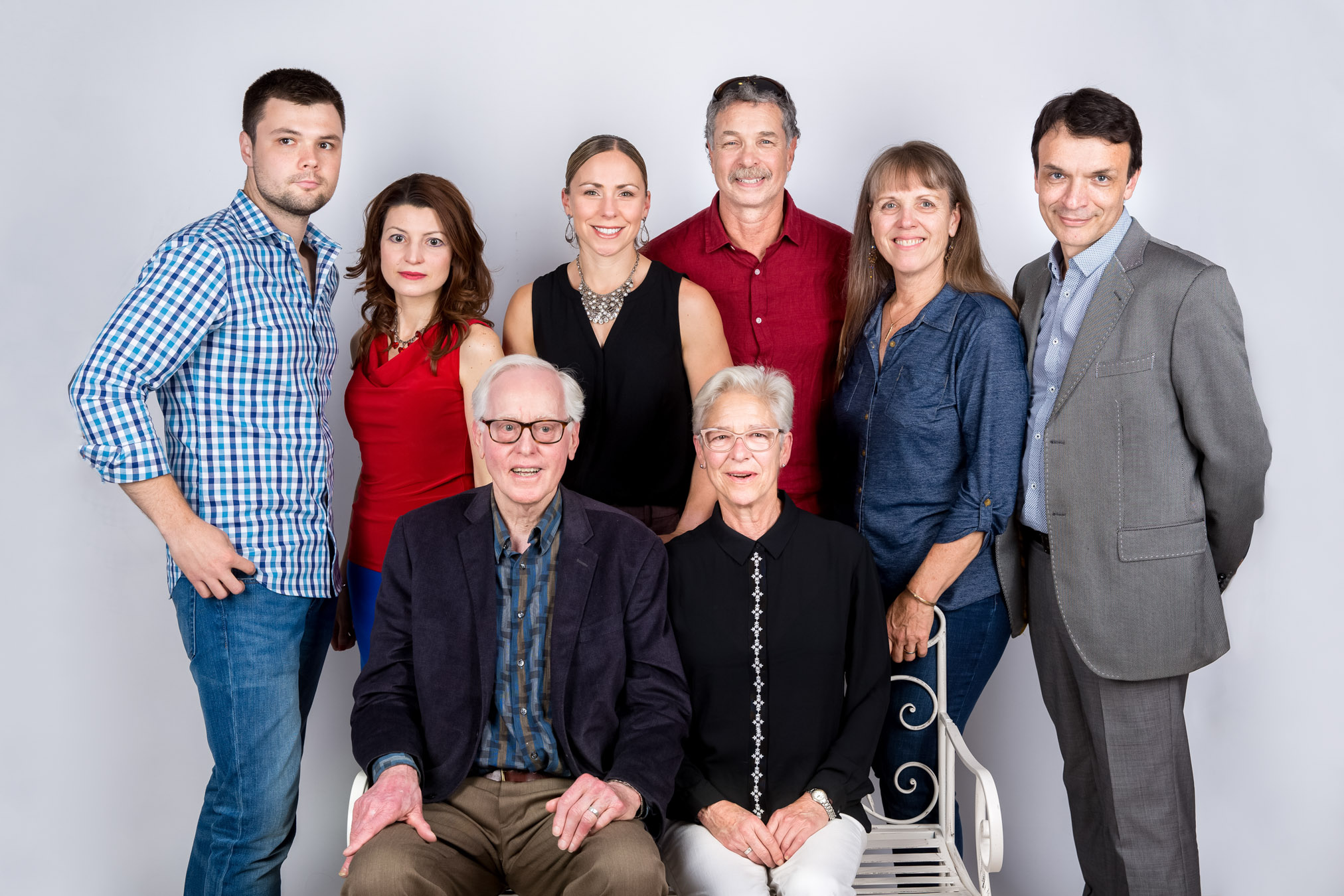 Joanne Bond
Joanne Bond is a certified business leadership coach, with more than 30 years of experience. She is working with start-up companies, who are creating teams and is helping in the growth of their leaders. She also engages in work related with women – entrepreneurs, who want to change their course of life and to start a new career. She lays emphasis on emotional intelligence, self-management and self-awareness. Joanne Bond has worked for the Health Care Fund of California, training physicians and administrative personnel. Her focus is particularly on the challenges women are facing in business and on women's organizations. She has a Master's degree in the field of "Communication Disorders". She is a Hudson Institute of Coaching in Santa Barbara graduate. Joanne is a keen athlete and actively engages in racewalking. She is in Bulgaria in order to motivate and inspire young entrepreneurs on their path towards achieving success, to develop the skills of enterprising, ambitious people, with an accent on working women.
Trish Kalbas-Schmidt
Trish Kalbas-Schmidt is the director of the MOBI (My Own Business Institute) programme, which is taught in Santa Clara University in California. The training is aimed at the small business, as well as at students who are at the start of their education in entrepreneurship. It provides basic knowledge and practical advice to people, who have decided to start their own business. Before establishing MOBI, Trish was an Assistant Director of the Business school of Santa Clara University. She has graduated from two prestigious universities in the state of Wisconsin: 'LaCrosse' and 'Whitewater'. she was working for several years as a Director of the 'Crews' entrepreneurship centre at the University of Memphis, and as a Marketing Director of the Small Business and Technology Development Center in Arkansas. She is a keen athlete and actively engages in sports such as mountain biking, climbing and running. Trish is in Bulgaria in order to present the MOBI programme, which may become a part of the curriculum of several Bulgarian universities, as well as to be useful to enterprising people who want to engage, or are already engaged in their own small business.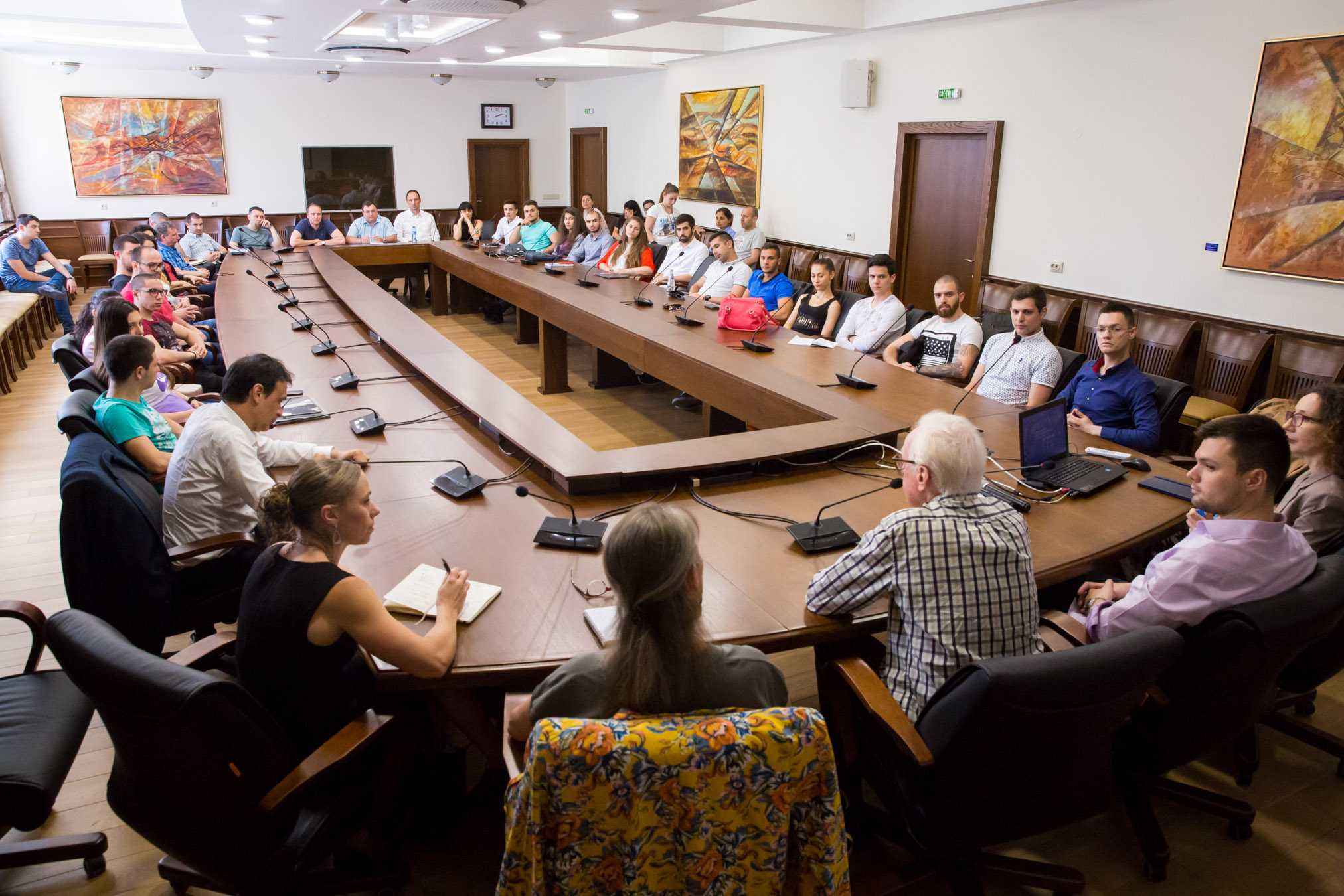 Anton Tonev
Anton Tonev is one of the good examples of Bulgarians who are successful in the financial world. Though very young, he a gained experience at prestigious Morgan Stanley bank, where he is engaged in financial engineering and loan instrument analysis. He has experience in the field of quantitative analysis and algorithms for optimization of the portfolio, as well as trading and management of securities. Currently working at AQR Capital Management, one of the largest asset managers in the world. Anton is now a CFA (Certified Financial Analyst). He has graduated from studies in the major of Financial Engineering at Cornell University, as well as from studies at the American University in Bulgaria (AUBG) in the majors Mathematics and Economics. Anton is in Bulgaria in order to motivate and help young, enterprising people realize their goals and achieve success outside of Bulgaria.